Residency Programs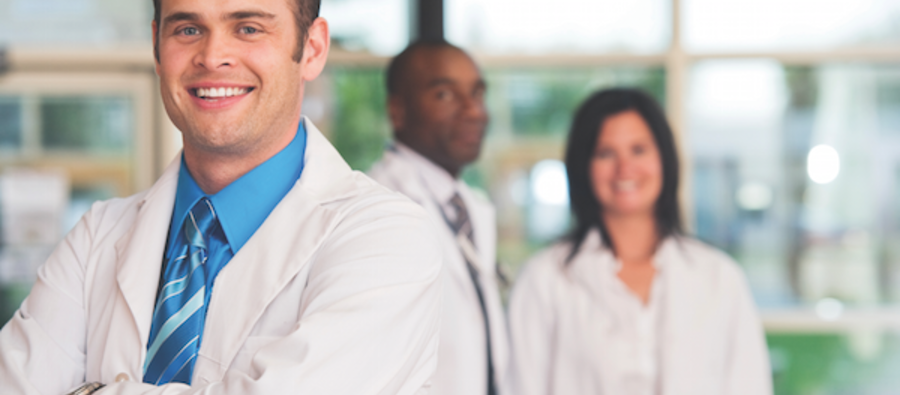 Our Programs
At Easton Hospital, we strive to make a positive difference in your education, your life and your future. We offer two Drexel University affiliated residency programs designed with academic and clinical challenges in an environment of urban, suburban and rural communities.
Easton Hospital is a full service, 196-bed, acute care hospital that provides inpatient, outpatient, diagnostic, surgical and emergency medical care to the Lehigh Valley and neighboring New Jersey.
We are designated as a Chest Pain Center, Primary Stroke Center and geriatric-friendly ER. We are accredited for total knee and hip replacement, cancer care, lab, imaging and weight loss surgery. We are a Fox Chase Cancer Center Partner, offer the city's only 3D mammography and performed the valley's first single-site robotic-assisted gallbladder surgery. We work hard every day to be a place of healing, caring and connection for patients and families in the community we call home.
Our Programs:
Living in Lehigh Valley
The Lehigh Valley is a rapidly growing collection of urban and rural communities located within 90 minutes of both Philadelphia and New York City. Life here offers a wealth of cultural, outdoor and entertainment activities to suit any lifestyle. We have a moderate, four season climate and easy access to mountains, seashore, museums, theatres and professional sports.
Drexel University College of Medicine Affiliation - DUCOM
Easton Hospital has been affiliated with Drexel University's College of Medicine (formerly Hahnemann University College of Medicine) for more than 50 years. Third and fourth-year medical students from Drexel University College of Medicine rotate at Easton Hospital for a 4 week Internal Medicine or Subspecialty Clerkship and work very closely with the Internal Medicine residents. Our residents serve as a role models for these students by teaching on daily rounds and in conferences. All residents and students actively participate in our daily Morning Report conference.
At the end of the Medical Student's rotation they are asked to complete a survey providing feedback about our residents which is used to present the annual Medical School Student Commendation Award. The awards are presented to residents at our annual Graduation Ceremonies who excel in teaching. In 2016 three Residents received this award including Drs. Brianna daSilva, Jonathan Figg and Myriam Vela-Ortiz.
Residents participate in multiple venues at DUCOM annually including:
PGY-1 Residents participate in the Clinical Skills Assessment program.
Resident Research Projects/Posters are submitted for the Annual Drexel Discovery Day competition. Multiple residents usually attend this program with their projects where we have had great success with many awards.