Easton Surgical Residency Program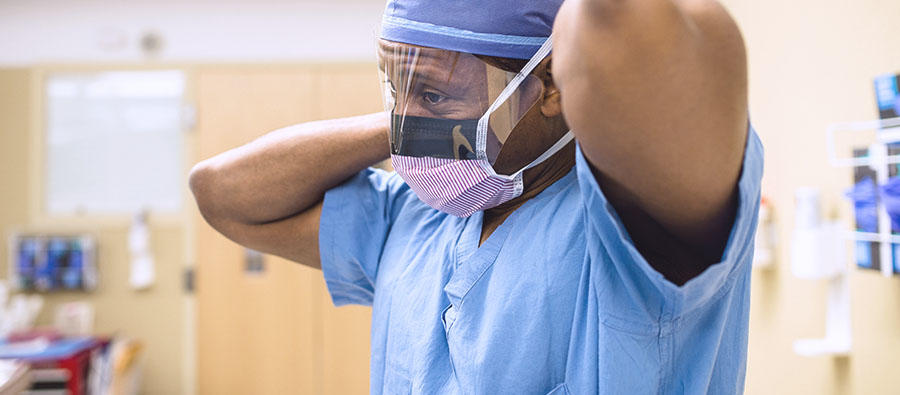 About Our Program
Since 1950, Easton Hospital has offered a surgical residency program, and since 1966, we have had an uninterrupted surgical training program. Easton Hospital has been affiliated with Drexel University School of Medicine for over 72 years. Third- and fourth-year medical students from Drexel rotate here and work very closely with the surgical residents. All PGY-3 through PGY-5 surgical residents participate in the surgical student lecture series, and all residents provide guidance and serve as role models and mentors to these students.
Easton Hospital's Surgical Residency Program is fully accredited by the Accreditation Council for Graduate Medical Education (ACGME) and received an eight-year accreditation with three commendations. 
History of the Program
1950: Easton Hospital develops Surgical Residency Program

Residents rotate from Philadelphia and New York to Easton Hospital

1966: The first resident to complete training at Easton Hospital is accepted

1970: The program's first resident graduates
We offer training in:
Abdominal and Gastrointestinal Surgery

Breast and Endocrine Surgery

Oncology

Surgical Critical Care

Bariatric Surgery

Cardiothoracic Surgery

Advanced Laparoscopic and Endoscopic Surgery

Orthopedics

Plastics

DaVinci Robotic Surgery

Urology

Vascular Surgery
Approximately 7,000 surgical procedures are performed annually at Easton Hospital. As a resident entering our General Surgery Training Program, you will be able to operate on and care for patients who have undergone various surgical procedures. 
Facts:
National ACS Surgical Jeopardy Champions in 2005 and 2006

Regional ACS Keystone Surgical Jeopardy Champions in 2012, 2013 and 2017

Outstanding Fellowships Acquired by Graduates

SAGES Certified FLS, FES and FUSE Test Center
Award Winners
The following Easton Hospital residents were selected by the Drexel University students as "Resident Teacher of the Year" and many are repeat winners:
Andrew Cleary, M.D.

Avian Chang, M.D.

Matthew Chang, M.D.

Carlos Cruz, M.D.

Kyle Dunning, M.D.

Raja Gopaldas, M.D.

Monzur Haque, M.D.

George Ibrahim, M.D.

Venkat Kalapatapu, M.D.

Michael McCoy, M.D.

Stanley Ogu, M.D.

Joao Lopes, M.D.

B. Venkat Reddy, M.D.

Aniket K. Sakharpe, M.D.

Kaylan Vunnamadala, M.D.

Jakub Wilhelm, M.D.
The following Easton Hospital residents are recipients of the Arnold P. Gold Foundation Award for Humanism and Excellence in Teaching.
Alexey Markelov, M.D.

Andrew J. Cleary, M.D.

Jakub Wilhelm, M.D.