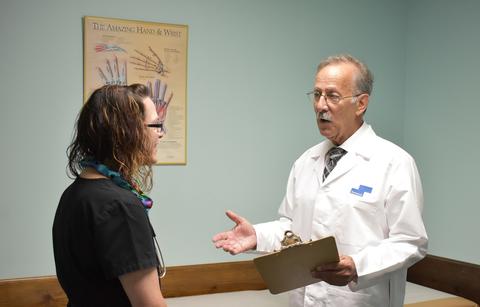 EASTON, PA – Easton Hospital and Steward Medical Group are pleased to welcome Redi-Care Medical Center to the Steward Health Care system. John W. Caruno, DO, owner of Redi-Care Medical Center, has practiced in the area for 40 years and bring an expertise in industrial medicine and urgent care medicine to provide high-quality care for patients in the community.
"The addition of Redi-Care Medical Center to our system is testament to the success of Steward's integrated care model. Our doctors and those at the practices in our community work collaboratively to deliver the right care, in the right place, at the right time," said Jeffrey Snyder, President of Easton Hospital. 
By joining Steward Medical Group, Dr. Caruno is now affiliated with Easton Hospital.
"As a provider in Easton for over 40 years, it has always been my focus to provide personalized, convenient care for local communities, businesses and employers," said Dr. Caruno. "Joining Steward Medical Group will provide access to an expansive network of specialized, quality care for my patients while maintaining the same individualized attention required to returning employees back to work quickly and efficiently," said Dr. Caruno.
Steward Medical Group is a dynamic and growing physician-led multispecialty practice group that is a key part of Steward Health Care, the largest private hospital operator in the United States. The medical group operates practices in 11 states, with both primary care and specialties ranging from Women's Health to Advanced Cardiac Surgery.
"We are proud to welcome the physicians of Redi-Care Medical Center to Steward Medical Group," said Sanjay Shetty, MD, MBA, President of the medical group. "Local area physicians believe in our patient-centric approach which focuses on achieving the highest possible quality at an affordable price, and providing the best health care to our patients in a setting close to home."
Redi-Care, located at the 25th Street Shopping Plaza, has walk-in care available 7 days a week. Anyone wishing to schedule an appointment may call the office at 610-258-5300.