Emergency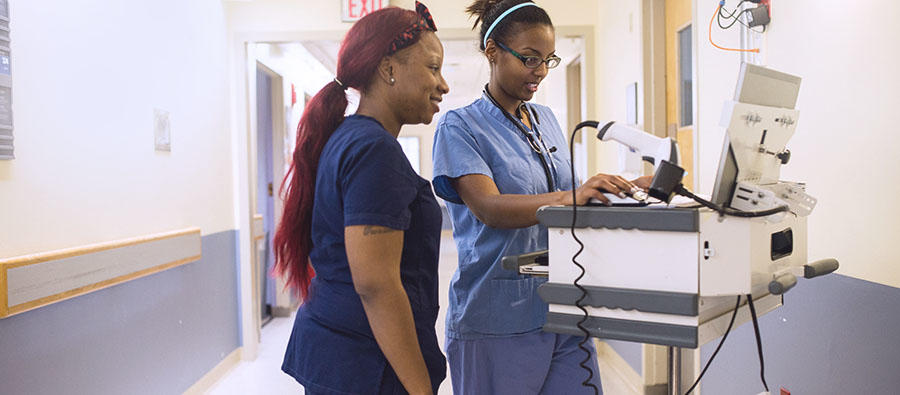 We are here to help you find what you need.
Every day, 24 hours a day, Easton Hospital's emergency room doctors, nurses and other health care staff are available to provide you and your loved ones with expert care.
Most Trusted 24 Hour ER in Easton PA
Our highly trained staff can provide care for everything from cuts and broken bones to life-threatening conditions such as heart attack or stroke. We provide efficient, prompt and compassionate care, and offer:
Multi-functional treatment rooms for patients with varied conditions
A dynamic ER design focused on providing a better experience for patients and visitors
Highly qualified, dedicated health care professionals who are committed to the highest standards of care
A continued commitment to keep wait times to a minimum
Awards and Distinctions:
Designated Chest Pain Center with PCI - Society of Chest Pain
Designated Primary Stroke Center - The Joint Commission
Accredited for total-hip and total-knee replacement - The Joint Commission
Geriatric-friendly ER
Mission: Lifeline Silver Award 2014 - American Heart Association
ACTION Registry Platinum Performance Achievement Award 2014 - American College of Cardiology
NICHE Certified (Nurses Improving the Care for Healthsystem Elders) - NYU College of Nursing
Questions about our Emergency Team or Department?
You can contact our ED Management, our EMS Liason, our Stroke Coordinator or Trauma Coordinator.  We also offer CPR and first aid training classes - select the AHA coordinator as recipient to inquire.