Heart Screen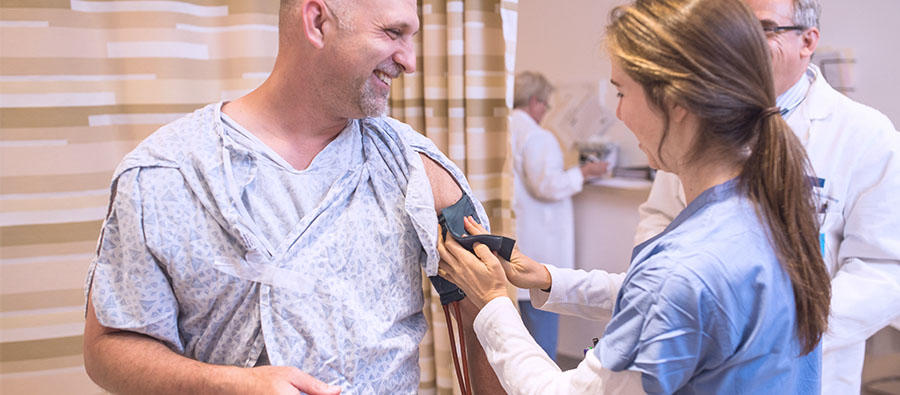 What is a Heart Screen?
The Easton Hospital Heart Screen uses advanced tools and diagnostics to uncover critical details about the health of your heart.
The screening includes:
EKG
Full lipid profile
Fasting Blood Sugar
Blood pressure
Lifestyle Assessment
Body Mass Index (BMI)
Waist Circumference
ASCVD Risk Score (estimates 10-year risk for cardiovascular disease)
The procedure, which usually takes about 60 minutes to complete and costs only $49, can help predict coronary events, such as heart attacks. It does require fasting, so an appointment is necessary. Following the test, you will enjoy a free continental breakfast.
Call (610) 250-4717
Who Should Consider a Heart Screen?
A heart attack can strike anyone, regardless of age or fitness level. There are risk factors, however, that may indicate a predisposition to heart disease. If you are age 40 or older and have one or more of the following risk factors, the Easton Hospital Heart Screen might be beneficial for you.
Family history of early heart disease, heart attack or stroke
Diabetes
High blood pressure
High cholesterol
Smoker
Overweight, obesity and/or prolonged inactivity
Stress
What to Expect During the Screening
Patients will begin at Central Registration before moving into the Lab for the lipid profile. Fasting before the test is necessary; patients should not consume caffeine for up to four hours prior to the screen. The last stop is our Echo room where patients will complete the remaining portions of the screening. Results will be sent to your primary care provider. If you don't have one, we will help you establish one.
Complete this history form in preparation for your cardiac screen.